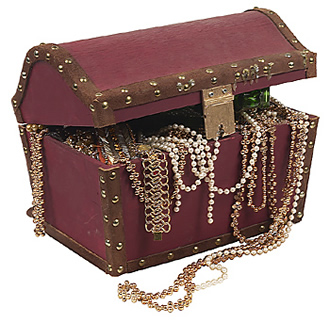 We're never leaving now, never:
The United States has discovered nearly $1 trillion in untapped mineral deposits in Afghanistan, far beyond any previously known reserves and enough to fundamentally alter the Afghan economy and perhaps the Afghan war itself, according to senior American government officials.

The previously unknown deposits — including huge veins of iron, copper, cobalt, gold and critical industrial metals like lithium — are so big and include so many minerals that are essential to modern industry that Afghanistan could eventually be transformed into one of the most important mining centers in the world, the United States officials believe.

An internal Pentagon memo, for example, states that Afghanistan could become the "Saudi Arabia of lithium," a key raw material in the manufacture of batteries for laptops and Blackberries. [...]


"This will become the backbone of the Afghan economy," said Jalil Jumriany, an adviser to the Afghan minister of mines. [...]

Instead of bringing peace, the newfound mineral wealth could lead the Taliban to battle even more fiercely to regain control of the country.

The corruption that is already rampant in the Karzai government could also be amplified by the new wealth  [...]

At the same time, American officials fear resource-hungry China will try to dominate the development of Afghanistan's mineral wealth, which could upset the United States, given its heavy investment in the region.  [...]

Another complication is that because Afghanistan has never had much heavy industry before, it has little or no history of environmental protection either.
This could turn into Operation Who Gets Their Hands on the Treasure First.
Is it me, or is there some major new story that pops about every other day? Stories that complicate the messes we're already in to the nth degree?
My question? What did we know, and when did we know it?