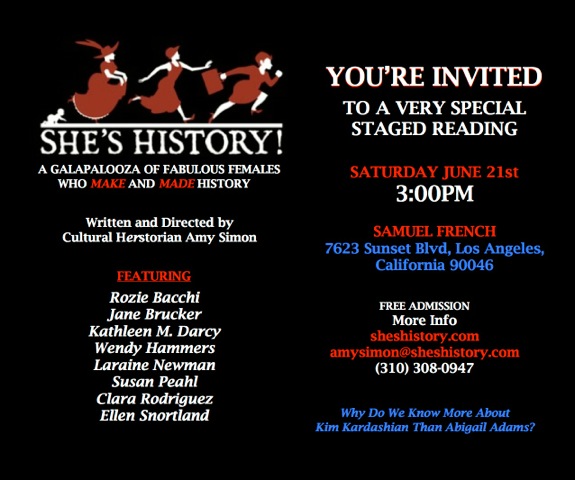 Amy Simon (@ShesHistoryAmy)  is now officially part of The Political Carnival Team o' Progressive women! Amy is a dear friend who was introduced to me by Nicole Sandler. Amy's not accustomed to daily blogging, but she will post here when she can. She's learning the ropes here at TPC, so please be patient and welcome her in with open arms.
Ever since Paddy's untimely death, I've struggled with how to pick up where she and I left off. We were the best team ever, two crazed liberal women who took on the even crazier world of politics together. I desperately wanted to keep that going, and finally, finally, I'm reviving those old feelings of camaraderie. Sher, Nicole, yours truly, and now Amy: Four crazed liberal women who are taking on the even crazier world of politics together. Team TPC is complete.
So who the heck is Amy Simon? Well... she is a mother, actress, playwright, humanist, improviser, published writer, producer, and self-proclaimed Cultural Herstorian. She has been writing, acting in and producing theater for most of her adult life.
Alarmed and inspired by her daughter's desire to do her Women's History Report on Cher, Amy created SHE'S HISTORY! a play, school program and speaker presentation about women who MAKE and MADE history. She performs in Los Angeles and on the road -- in theaters, schools, libraries, museums, historic sites, women's groups, religious, political and civic organizations, and military bases.
The main objective of SHE'S HISTORY! is to educate our youth. Why do we know more about Kim Kardashian than Abigail Adams? The SHE'S HISTORY EDUCATION PROJECT is a donation-based, tax-deductible 501C program. Fiscally sponsored by, and a collaboration with The Women's Museum of California, it is a fund set up to bring the play to low income schools at no cost to them.
Amy had me at "educating our youth." Bingo.
"Why isn't this show in the schools?" The answer is: Other than budgets, time constraints, teaching to tests, curriculum pressures, and Women's History being low on the priority list – who knows? By the way, I went to the reading of She's History in which SNL alum Laraine Newman was a cast member (see image above). It was fantastic!
A frequent guest on local and national radio, Amy was a guest commentator for American Woman In Fact And Fiction, a three part series that aired on Pacifica Radio Archives FromTheVault.org series. She is also a weekly guest with her Fabulous Female Facts on the Nicole Sandler Show at Radioornot.com.
In fact, a little birdie tells me that Amy and I may end up working together with Nicole for yet another weekly spot at RadioOrNot. Stay tuned.
This post consists of a few random excerpts from Amy's newsletter. Take it away, Amy:
Elizabeth Warren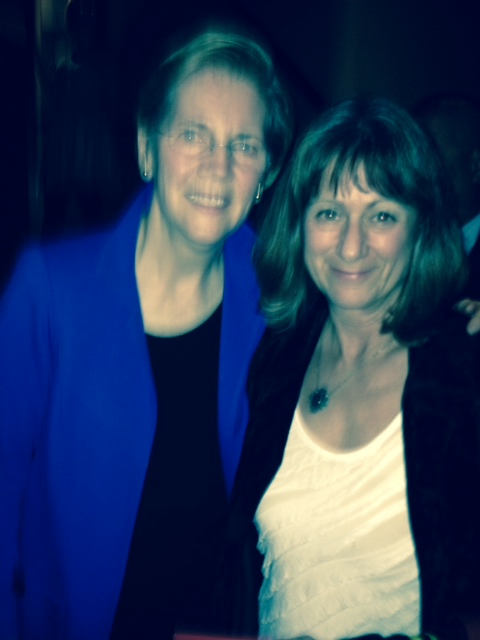 Yes,this is Elizabeth Warren and me. She was in L.A. on her "A Fighting Chance" book tour. I am madly, deeply, politically and philosophically in love with this fantastic Senator! Her book is a page-turning must-read.
Here is one of her inspiring stories that she shared with us. When Elizabeth Warren was on the campaign trail in Massachusetts, there were many little girls at her rallies. They had prepared questions and one little asked her, "What events in your life led you to run for the Senate?" So Elizabeth would get down on one knee, and look the little girl in the eye and say: "My name is Elizabeth Warren and I am running for the Senate because that is what little girls do."
Can you stand it?!
Bye Bye Barbara…!
Barbara Walters "resigned" after a million years on broadcast television. A true trail-blazer for women, she goes "out" on top but here's how she started. As the first FEMALE co-anchor, of the evening news, she was NOT welcomed by Harry (NO)Reasoner. Here's what it was like for the trail-blazer. "I'd walk into the studio and they'd all crack jokes and ignore me. It was so lonely… "
Randi Rhodes
Another trail-blazing fabulous female bids farewell to the airwaves. Randi Rhodes, the bitchinist, most informed, fact checking, knows her stuff inside out and backwards, passionate, pissed off, kind and classy progressive talk show host, ended the Randi Rhodes radio show on Friday May 17th, leaving the gapingest hole on the air. I have had the honor of being on her show with her permanent guest host, my pal Nicole Sandler many times. A true inspiration and political powerhouse, who has interviewed Presidents and politicians her millions of fans and will miss her…..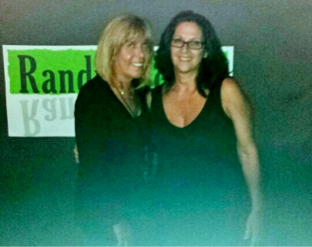 Randi and Nicole
Malala
The 8th Grade students at Horace Mann Middle School in Beverly Hills knew ALL about Kim Kardashian and did know a little about Malala Yousafzai, but learned more and were blown away by her story. Read all about her in my BLOG - WOMEN OF 2013 here. Malala is all over this horrific heartbreaking mind blowing story of Boko Haram, the Islamic barbaric men who kidnapped 270 (or more) Nigerian Schoolgirls on April 14th.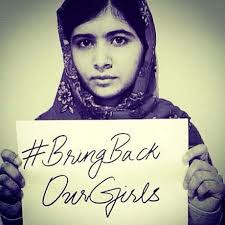 Here is my segment on radioornot.com about this and the Feminist Majority Protest of the Beverly Hills Hotel whose owner – the Sultan of Brunei just enacted some new laws -including amputations, and stoning of gays and lesbians and women who have abortions or commit adultery.
Read about the protest and boycott here.