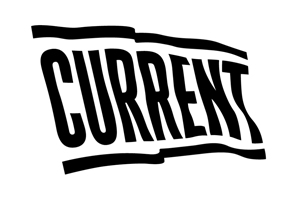 Al Gore has said that Current's mission is to "shine a light on important issues, to spark debate and to speak truth to power." Somebody sure has to.
Like him or not, and I do, Keith Olbermann was the perfect choice to start to fulfill that misson, because he's fearless when it comes to speaking his mind, speaking truth to power, and speaking forcefully.
Enter David Bohrman. Via the L.A. Times:
David Bohrman, who has held several senior positions at CNN, most recently as a senior vice president and chief innovation officer, is joining Current as its president. Bohrman, a Washington insider who used to run CNN's bureau there, has also had stints at ABC and NBC. The tapping of Bohrman is the latest move by Current, co-founded by former Vice President Al Gore and Joel Hyatt.
Let's hope Bohrman had nothing to do with CNN being overrun by "news" dee jays.
Hyatt says that Current will bring a liberal perspective and is ready to compete with CNN and MSNBC.  Breaking: A liberal perspective IS news.
High on Hyatt's agenda: Increasing distribution. That would be nice, considering Current currently (no pun) only reaches 58 million homes, while the other three cable news outlets each reach more than 90 million. They have some real catching up to do. (High def would be nice, too.)
Thankfully, Bohrman would like to avoid the typical screaming matches and irritating noise levels that saturate most talking head shows. He must be as sick of punditiot cat fights as we are.
"I want to provide a forum for various opinions but I don't want people shouting at each other every other sentence," he said. "I think we'll get viewers across the political spectrum."
The good news?  Keith is bringing in an audience and increasing ad revenue:
Hyatt said the addition of Olbermann has brought new advertisers to Current as well as new viewers.
The bad news?
Categories spending more on the channel include pharmaceutical companies, wireless providers and beverage companies.
We'll never be able to avoid side by side bath tubs. Never.
He also said his first priority will be finding new shows to package around "Countdown".
"Keith is the beachhead and we need to strengthen it," he said.
For the record, Rachel Maddow just renewed her contract with MSNBC. Sigh, too bad. It would have been a real treat to see her given the time slot after Keith's. Those were the good old days... Time to lean forward. Ohhh, I did not just say that.