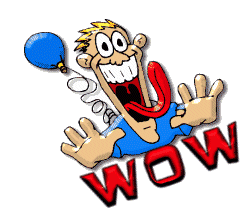 If you're a regular reader, you know we've been all over the recalls of the abominable Wisconsin Governor Scott Walker, Lt. Gov. Rebecca Kleefisch, and four simply awful Republican state senators. Per the Associated Press, Wisconsin Democratic Party chair Mike Tate says they've collected at least 507,000 signatures to force a recall of GOP Gov. Scott Walker and Lt. Gov. Rebecca Kleefisch (as of December 15th), and that they're on track to get 720,000 signatures just to give Scottie the boot, and will have enough to recall Kleefisch by the January 17th deadline.
720,000? Pretty good, huh?
So here I was, minding my own beeswax, reading this in the Wisconsin State Journal:
An extensive court-ordered review of signatures submitted to recall Gov. Scott Walker will take longer than the planned 60 days and require the state to invest $100,000 in new software, the head of the state board charged with that process said Thursday.
This could push an election into June or later. Phooey.
And then I saw this:
Petition circulators are expected to submit an estimated 1.5 million signatures on the six petitions Tuesday. The verification process will start shortly after that.
Um...