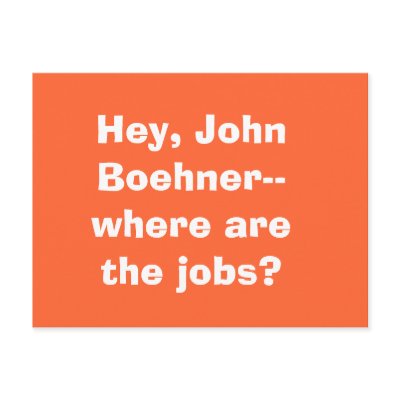 I had to rub my eyes and do a double take. A few Democrats are growing spines, something more of them should be doing on a regular basis.
The topic: Abortion. The spines: Boxer, Gillibrand, Blumenthal, Franken, and Shaheen.
The newly empowered House Republicans are pushing ahead with a slate of anti-abortion legislation, and a few Senate Democrats have been fighting back hard for weeks.

Democratic Sens. Barbara Boxer (Calif.), Kirsten Gillibrand (N.Y.), Richard Blumenthal (Conn.), Al Franken (Minn.) and Jeanne Shaheen (N.H.) have promised recently to block the Republican agenda to limit abortion services and defund Planned Parenthood.

Asked by reporters Thursday if the Senate had the votes to defeat Pence's battle against Planned Parenthood, Franken offered a one-word answer: "Yes." [...]

Democrats are accusing Republicans of abandoning an election mandate to focus on jobs and the economy. [...]

"I think this legislation has awoken the sleeping giant of my generation," [Rep. Debbie Wasserman Schultz (D-Fla.)] said. "It's been complacent for so many years, taking the right to choose for granted, thinking it's never under assault."
Hey Boehner, where are the jobs?