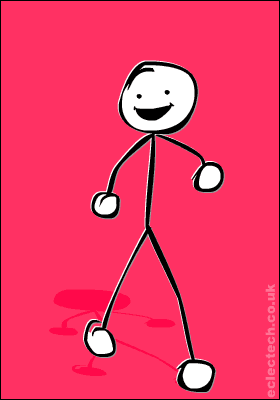 I can't take all the good news. First, a judge knocks down a ridiculous law, and now this, via a Congressional staffer:
The upshot: It will leave GOP moderates with no reasons left to oppose repeal. One of the key findings in the report is that a whopping 74 percent of spouses of military service-members say repeal of DADT would have no impact on their view of whether their husbands or wives should continue to serve. [...]

This finding is important, because it undercuts a key argument made by repeal opponents: That having service-members mingle with gay colleagues could worry their families. [...]

[I]t also finds that 84 percent of Marine combat corps combat arms units who said they thought they'd worked with homosexual service-members in the past found the experience either very good, good, or neutral.
As for the entire, yes, entire military:
[A] stunning 92 percent who reported working with people they thought were gay said the experience been either very good, good, or neutral.
The report is to be released within a few minutes, per MSNBC.
UPDATE: MSNBC is now reporting that John McCain will have to find a shoulder to cry on (okay, that was my interpretation of their reporting). Liveblog…
The Pentagon is now announcing the results. Defense Secretary Gates is on MSNBC saying that this is not a poll or a vote, which would be "antithetical to our system of government…"  President Obama, who he supports, made his position clear. This was "preparation for change… transition."
"We had to learn the attitudes, obstacles… by reaching out and listening…" via a mass survey. "More than 2/3 do not object to gays/lesbians serving in uniform." Might be disruptive in short term, but not traumatic change as many predicted.

Some findings are a source of concern… in combat units, higher level of discomfort.

Key to success is training, education, strong leadership.

Most concerns could be governed by existing laws.

The current wars put stress on troops.. those doing the fighting/dying has guided every decision I've made… no different on this issue.

Overall, with thorough preparation, there is a low risk from repealing DADT.  40-60% of all male specialties predicted a negative effect of unit cohesion. …

There is not an insurmountable barrier to repeal… should be done/can be done w/o serious risk of readiness… but care and preparation are required.

Recommendations: I strongly urge Senate to pass this legislation before end of this year. Some urgency because the federal courts are becoming involved…. confusing, distracting. Judicial fiat = disrupting, hazardous to morale, battlefield performance. Must come via legislation.

Education, training, leader development provides solid road map for implementation of repeal.

Personal note: This is the second time I've dealt with this issue…  1992. Things have changed, but feelings can still run deep… generational… So I ask, resist politics.  A careful, considered approach that welcomes all who are qualified, but doesn't undermine out of haste, dogmatism, the attributes of military.

Concerns revolve around stress on a force after nearly 10 years at war.

If we were to do this tomorrow, no time to prepare, the risk would be high. With time to prep, the lower the risk.
Mike Mullen:
For first time, we have more than hearsay to inform the advice we give our civilian leaders. We met with the president as recently as yesterday.

Strong leadership is single most important factor for repeal. A complex social, cultural issue, but we in uniform must follow orders. We must find ways to lead the way forward.

We must maintain high standards of conduct, professionalism. We treat people with dignity and respect in armed forces or we don't last long.  Impeccably high standards, repeal or no repeal.

Re: Readiness, retention, etc. still have challenges to manage implementation. Should repeal occur, must be through legislation as DADT was enacted, not through courts.

There is a level of risk… implementation plan is strongly endorsed should this law change. The risk levels are mitigated through leadership… and training. Need time to do that. Critically important. IMPLEMENTATION IS WHAT MITIGATES ANY RISK THAT IS OUT THERE.

Part of this is that we have been at war so long… I've never been associated with a better military, military leaders as I have now.. they can handle it.
Please note, the title has been edited.
Rachel Maddow on MSNBC now:
It's unequivocal. The risk is low. Professional, not personal opinions… Gates made strong, nimble argument that risk is them being forced to do it by a court. That's a high risk. Acting legislatively lowers the risk.
Maddow, re: House Republicans objecting:
It's cleared the House, that's just noise. Gates said NOT acting is a risk, on our own terms. Let's do this responsibly, or the courts will force us to, so let's be responsible. He demolished that argument.
McCain cited Colin Powell when he was Joint Chiefs of Staff. Now he's saying Joint Chiefs isn't qualified to opine… he doesn't count because he no longer agrees with him.

Pentagon is feeling like the president is directly engaged, the left has been critical. This is sign the president has been…
All good news!