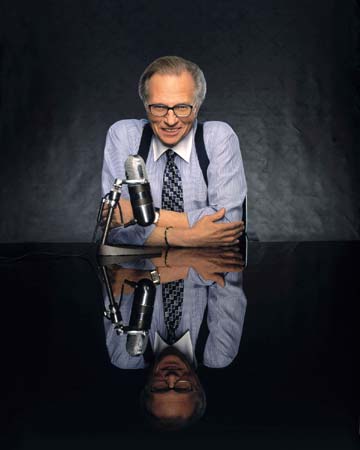 Via an e-mail alert from CNN:
Larry King, the iconic TV interviewer, will step aside from hosting his prime time CNN show later this year, he says.
Was I the only one who suspected this was coming?
King is 76.
Here is part of Larry King's statement:
Now, decades later, I talked to the guys here at CNN and I told them I would like to end Larry King Live, the nightly show, this fall and CNN has graciously accepted, giving me more time for my wife and I to get to the kids' little league games.

I'll still be a part of the CNN family, hosting several Larry King specials on major national and international subjects [...]

With this chapter closing I'm looking forward to the future and what my next chapter will bring, but for now it's time to hang up my nightly suspenders.
More here.