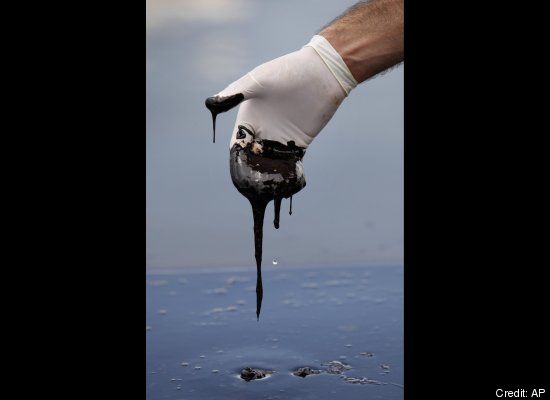 (via)
UPDATE: The author has updated. I'm bumping this post up because Armadillo deserves to have his clarification read, too.
UPDATE: The basis of this post was a comment at The OilDrum. The commenter is not one of the recognized experts. Those visiting The OilDrum seeking further information should heed the words of ROCKMAN, an experienced drilling rig operator, or Alan from BigEasy, a consulting engineer who has been called in to work on the problem…  per a reliable source.
Please consider that as you read. I do not want to mislead.
*****
Our pal Chris sent me over to read this amazing and terrifying piece over at Broadway Carl's place, written by Armadillo Joe.
Here's a sample, but it's a must-read from top to bottom:
I want to first describe what has happened, what I understand about what went wrong and how, then I want to describe how and why fixing this gusher very likely isn't possible now or perhaps ever because of the complexity of what is happening at the sea bed under the Gulf. And finally I will talk about what I think we will see happen in the coming weeks and months and years and how we can live with what is to come, because what is to come is very, very, very unpleasant.
Now please go read the post.